City of Grant Municipal Offices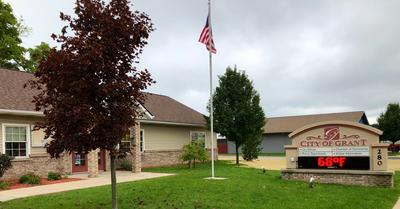 280 S. Maple Street
The City of Grant has staff in place to assist the community with zoning, property taxes, water, sewer, utility billing, City Police, Community Center rentals, Parkview Cemetery, Blanche Lake Park, Water Tower Park, the Skate Park, street lighting, streets maintenance, public safety, and numberous other general inquiries.
Click here
for a map to the City's Muncipal Offices.
In January 2009, the Grant City Commission adopted a universal
Complaint Form
for residents and visitors who seek resolution of a variety of City-related matters. Please remember to fill out the form in it's entirety as anonymous complaints cannot be accepted or resolved.
Contact Webmaster
Updated March 7, 2019
"The City of Grant is an Equal Opportunity Provider, and Employer"